Bowls on Bowls on Bowls
A collection of handmade porcelain and stoneware berry bowls, serving bowls, cups, and salt cellars in mint, white, and mermaid green.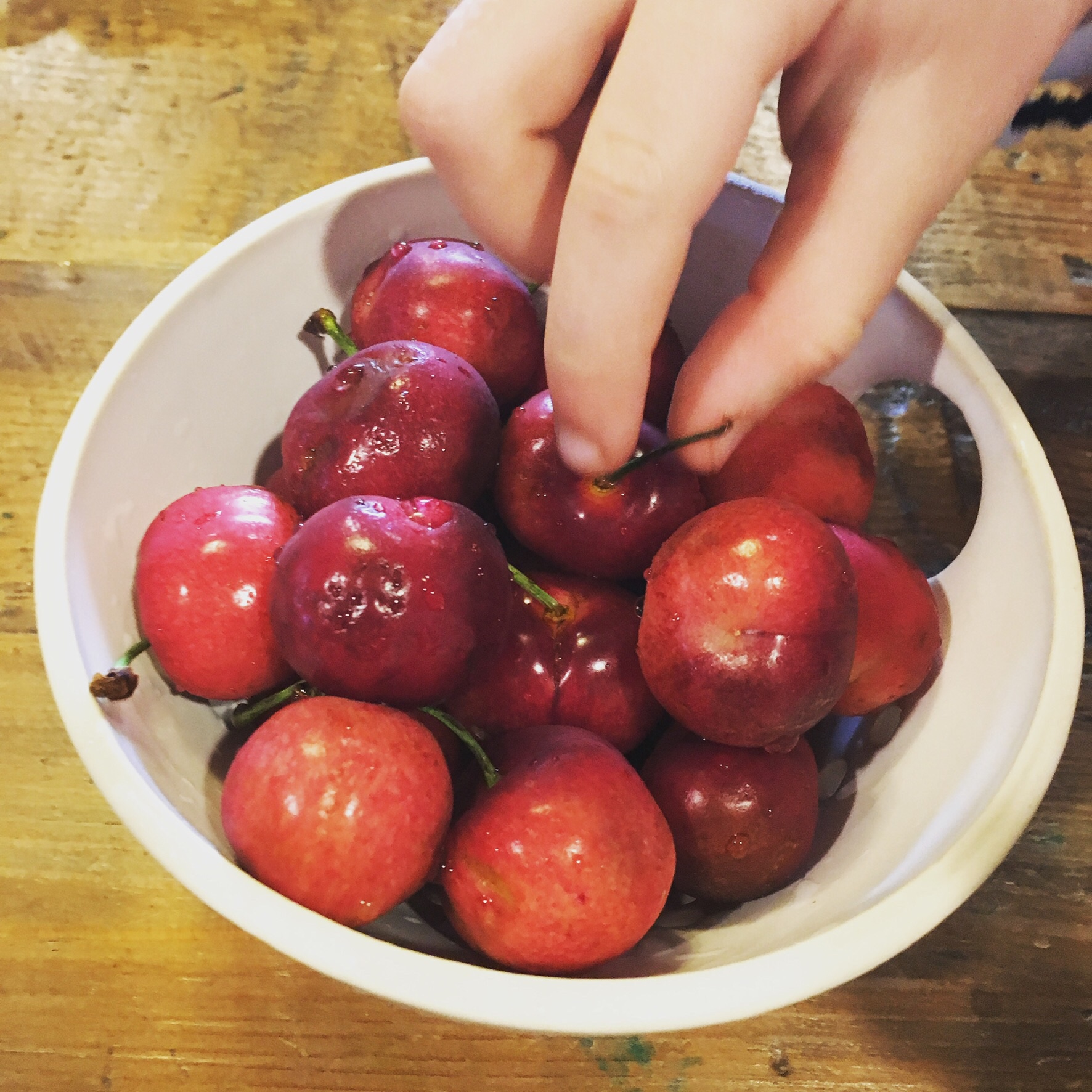 Berry Bowl
Handmade porcelain berry bowl in action with gorgeous summer cherries.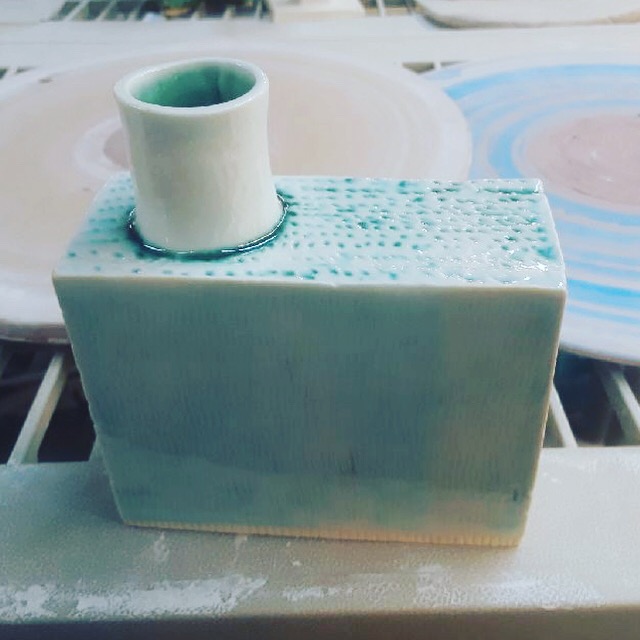 Vase
Modern porcelain block vase in mint green.
Work In Progress
Before photo of the mint green vase. Fresh from the bisque kiln.
Glaze Tests
Glaze tests inspired by the majestic Austin sunsets. Coming soon: Austin shot glasses.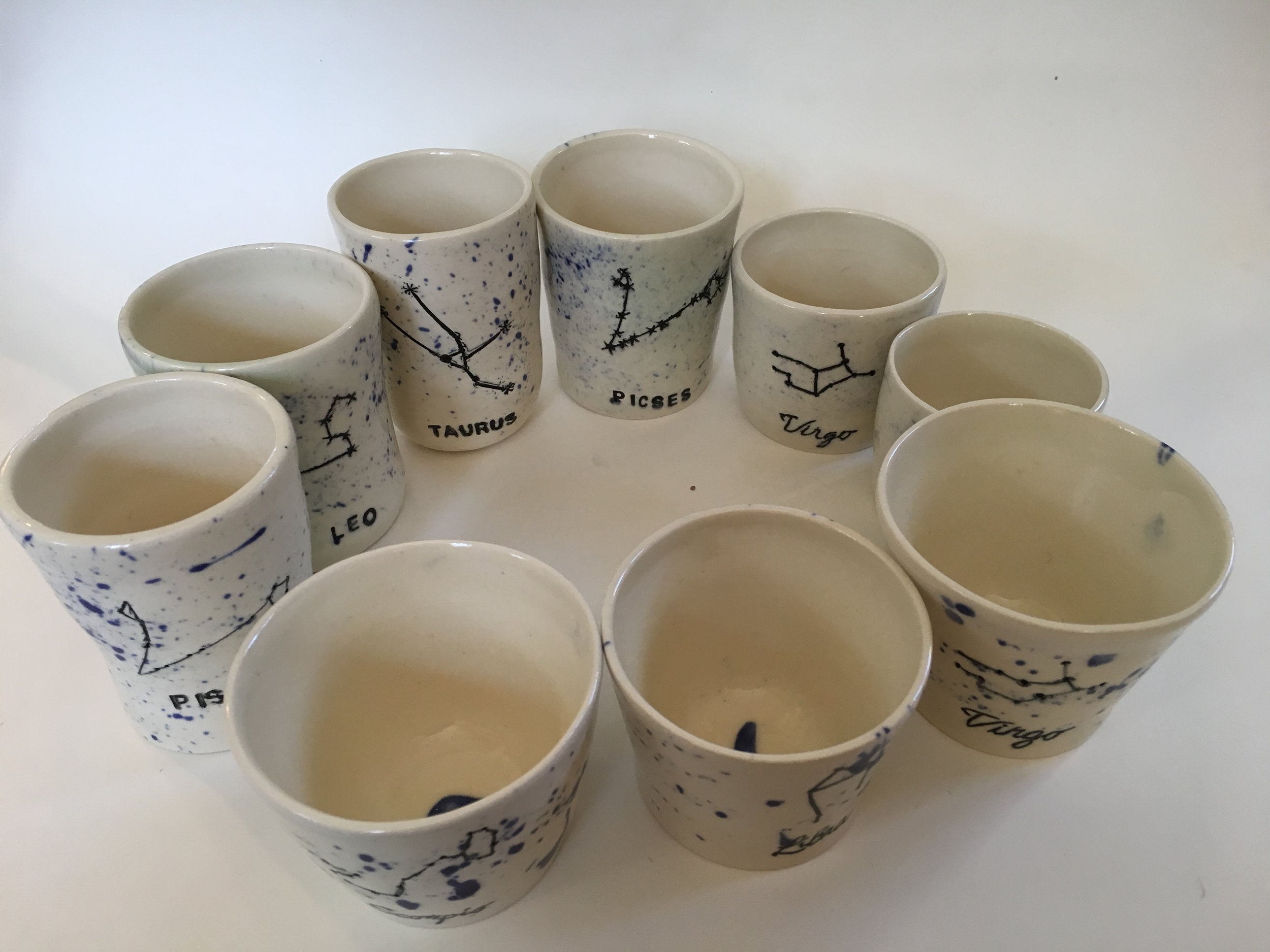 Celestial Tumblers
A cup for every zodiac sign under the sun. Perfect for your favorite espresso, whiskey, or wine.
2019 West Austin Studio Tour Catalog
Thornton Road Studios and Fireseed Clay Art Studio - home of Tigermilk Ceramics is stop #105 during the two weekends of WEST.
Sweet Little Setup
Tray with coordinating dish and creamer.
Fresh out of the kiln
An accidental drip turns into one of my favorite features on this cup. There is always an element of unpredictability with ceramics.
Dougherty Arts Show
Standing by my work at a show at Dougherty Arts. ca. 2017